Have you noticed, chalk paint is really hard on paint brushes! It cakes and dries on the bristles fast and furious. It loads inside the brush, taking a forever stream of water to get out of there. I'm left with a brush like frizzy over treated hair and not so nice to use. Brushes are expensive. Trashing them after only a few uses is not my idea of thrift.
Here's How to Really Clean and Care For Brushes So They Last Longer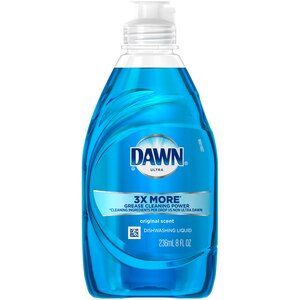 Start with blue dish soap. Though it's water based, chalk paint has some solvents that can coat brush bristles. Soap is required to get it off. A small amount goes a long way!
To get the dried stuff on the outside use a plastic or wire brush. Go in the direction of the brush not against it.
Paint gets stuck near the metal band and you can't get it all out! Comb it out with a wide tooth comb. Specific paint brush combs available at most hardware stores that sell paint.
So you think it's clean now? Not! Here's the hack that amazed me and saved the life of my brushes – Murphy's Oil Soap soak. Mix a couple tablespoons into a jar with water and place the brush in up to or past the metal band. No need to swirl or anything. Let it soak overnight or longer. (I have forget them for days with no harm).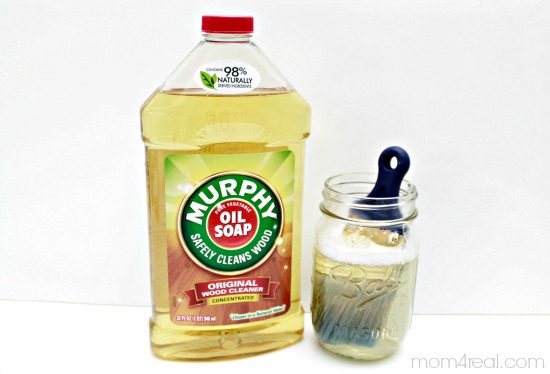 I'm always surprised at the amount of paint that was still left behind. Plus Oil Soap conditions bristles preventing them from drying out and getting wiry like my gray hair. Yeah, rinse it out after the soak.
No matter how much you shake or whip a brush by hand, you'll never get the water out! Use a brush/roller spinner tool. I bought one when I painted my house. What an arm and brush saver this turned out to be.
Lastly put the brush back into the original jacket or wrap snugly in paper towel to re-shape it nicely.
It will be Like New, ready to serve well on your next painting project!