The beautiful piece you bought looks awesome in your space. The good news is it's not hard to care for painted furniture so you will love it forever. It's not much different than caring for traditional fine wood finished furniture. Here are some specific tips you'll want to know:
Special Care for Disinfecting Painted Furniture Surfaces
Clorox has a non-bleach wipe, making it a better choice on for disinfecting painted furniture. The canister also claims it's safe for furniture. According to website instructions, use enough wipes to leave the surface wet for 4-minutes. That is a long time and unfortunately may be long enough to start softening the paint. To be safe, let the surface dry an hour before using it again or placing objects back on it.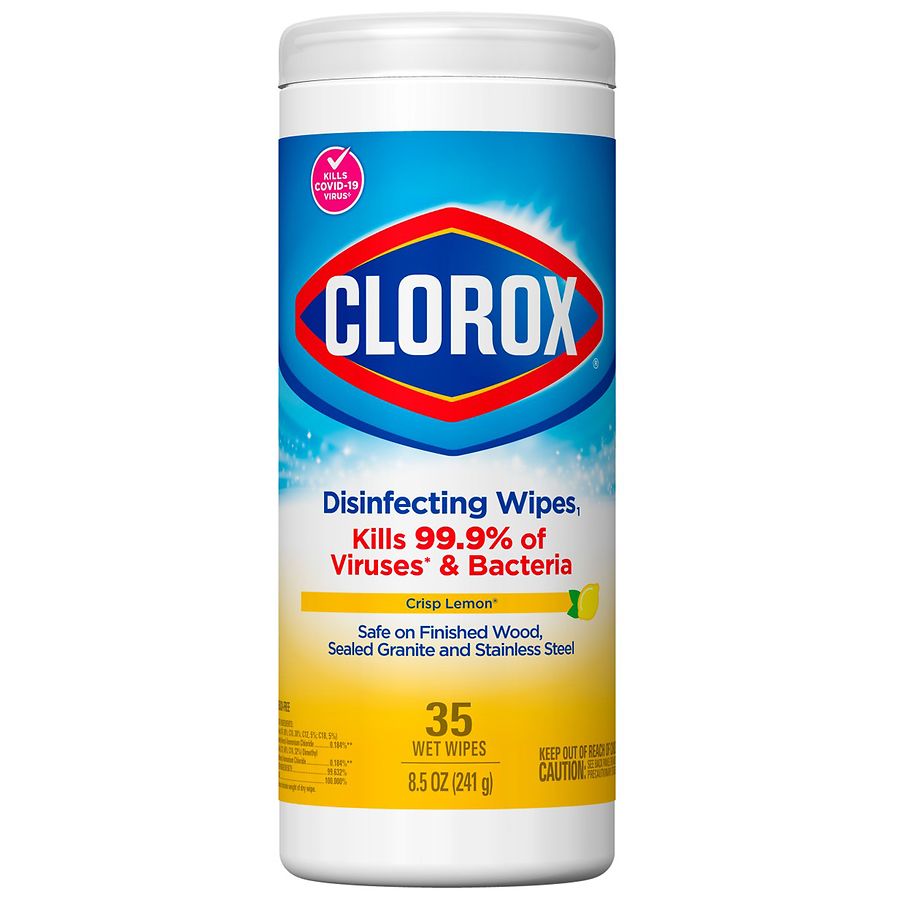 Dust Using Spray On Furniture Polish or Wax
Yeah, that works nicely to remove accumulated dust and keep the finish looking like new. Actually, furniture polish/wax will help build the finish preventing wear. So, that's a big yes! Be sure to use a soft cloth, as you would for any piece of furniture. Terry cloth or other rough cleaning clothes should be avoided.
Got a Spill?
Use a damp clean sponge or cloth to remove dried on liquids. Avoid leaving any pool of water for soaking. Pools of liquid create a high risk of softening the topcoat and paint leading to discoloration and peeling. Never ever use a 3M pad or any abrasive – unless you intend to distress the piece!
Avoid full strength harsh chemicals like bleach, vinegar and ammonia that might breakdown and strip off applied sealers. Dilute them considerably (like 2 tablespoons per spray bottle) or use a drop of dish soap to do the trick.
Tips for Placing Objects on Top
It is safe to place non-scratch objects like wood block signs, a TV, felted lamps, or plastic directly on painted surfaces. But, never place objects like metal, glassware or, anything with a sharp edge or burrs directly on painted surface without a runner, doily, fabric or, coaster. I had a mishap with a serving tray with an unknown protruding screw on the bottom – OUCH!!
Never Use Tape!
Tape is a sure way to ruin painted furniture. In fact, tape is used in manufacturing to test paint adhesion. That's fine on a test piece but not on a masterpiece!
SHOP OWNERS: beware to never place price stickers on painted furniture.
The End. I've been using painted furniture in my house for more than 10 years. It's all stuff I've painted and sealed with multiple top-coats so I know it's durable. Check back for a post: "How Durable is Painted Furniture?". That is coming soon.