An extensive comparison of 6 types and brands primer for furniture painting.
Don't grab just any can on the shelf. The good news is, I've narrowed it down for you to 2 primers to keep on-hand. Sorry, there's not a one kind fits all.
1. All-Purpose Latex Primer
Nope. I don't keep this on-hand. Any brand all-purpose water-based primer helps paint adhere to your project. This is one of two reasons to use primer. The second reason is to block stains.
They all claim to block stain, but I learned the hard way, they don't. It is soooo disappointing when, after two coats of paint, at the first top coat wood stain appears. That's when it shows up, at top coat. Funny, not funny.
The stain type water-based primer does not block comes directly from the wood called tannin. I'll never forget the first time it happened to me. I kept painting over the stain thinking it will disappear. Never did until I re-applied a different kind of primer.
Almost all furniture has mild to severe tannin staining depending on the age of the piece and wood type. Figure the older the wood, the more tannin. Cherry, mahogany and old oak seem to be the worse but I take no chances. Maple and pine have tannin too. The picture below is a water-based primer over mahogany.
2. Did You Know Shellac Blocks Tannin?
I switched to using shellac as primer. It requires ammonia for brush clean up. That didn't bother me plus it has a few other things going for it. It comes in clear and white pigmented, it's not expensive, it dries really fast and it blocks tannin but, for paint adhesion it's not so good.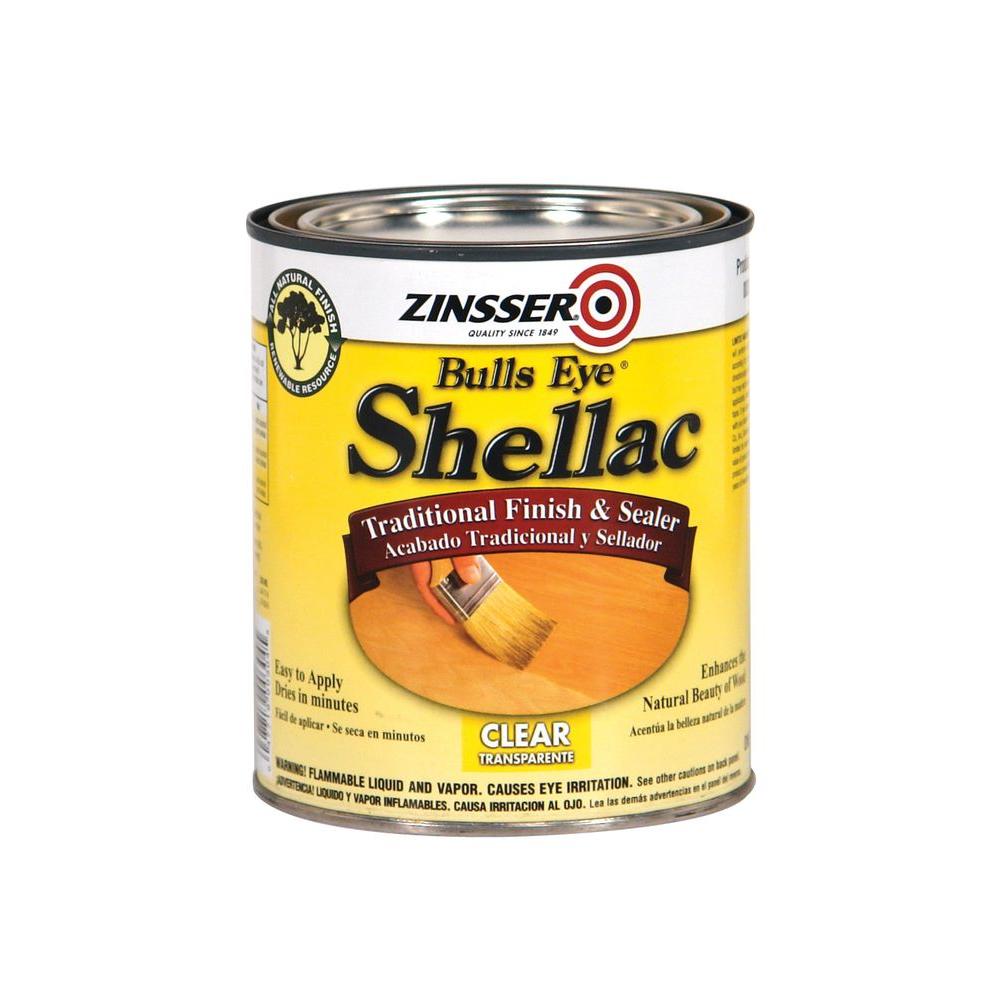 I noticed paint crackle effect after using shellac as a primer. Why? Shellac produces a very smooth slick finish as it dries, perfect for paint crackle. It's not horrible but it shows up here and there, just enough to be annoying. Plus, it goes on with drag and nonuniformly. So, nope. I don't keep this on-hand except to spot block.
3. All-Purpose Oil-Based Primer
To get better paint adhesion AND block tannin, I started using oil-based primers. Great performance but nasty to use. It's gooey, stinks to high heaven, mineral spirit clean up and, takes 24-hours to dry. It stayed in my inventory for a long time as a go-to primer because it works and is inexpensive, accessible at all hardware stores. I don't keep it on-hand any more.
4. What About Boutique Primers like Dixie Belle and General Finishes?
I love them! Dixie Belle brand primer is "BOSS". General Finishes makes "Stain Blocker".
I love they are water based AND block tannin. Pigment and coverage is awesome with both. They go on so smooth, no tugging or dragging. Dry time is only a couple hours! Brush cleaning is super easy with soap and water. Only two bummers.
First, they require 2 coats. I can deal with that – just barely. Here's why I don't keep them in my studio, they very expensive, around $45 per quart. Holy smokes. Flipping furniture has barely any profit margin for a cup of coffee.
5. Kilz Oil-Based Quick Dry – My Winner.
2020 brought many things. One of them is Kilz quick dry oil-based primer. It performs in one coat, blocks tannin, inexpensive at all hardware stores, and goes on easy, (maybe a bit gooey). It IS very stinky and requires mineral spirit clean up. Ventilation is highly recommended. I guess no primer is bummer free. Since it covers in one coat and is affordable I keep this primer on hand.
6. Super Adhesion STIX
Stix is a water-based super bonding primer. I also keep this one on hand despite it's inability to block tannin. Here's why . . . on occasion I'm painting a piece with a laminate or near laminate veneer. Many MCM pieces are made using it. Stix's super boding quality is necessary for a good paint job. Since laminates don't contain tannin, there is no need to block them.
I hope this helps beginner painters and anyone else struggling with primer. This post has been on my mind to write for a few months and today's winter weather is perfect for a good write. Enjoy!